Online Booking

.

*** CLINIC POLICY CHANGES DUE TO THE COVID-19 OUTBREAK ***
FOR SAFETY OF PATIENTS AND OUR STAFF, STARTING MARCH 19TH , WE ARE USING TELEHEALTH VIDEO-CONFERENCING: Patients need to book an appointment online or by calling the clinic during office hours. We are only booking for telehealth visits. Please do not come to the clinic. For urgent procedures and cases that need physical examinations, patients still need to book a telehealth appointment and if the doctor confirms that patient needs to be seen at the office, our office assistant will call the patient to make arrangements for an in-person visit.


ACCEPTING NEW PATIENTS: Please note that our doctors no longer accept new family patients. We will of course notify our patients if any availability comes up in the near future. If you already have a family doctor in the clinic, we highly recommend to always book new or followup appointments with your family doctor. WALK-IN PATIENTS: If you do not have a family doctor and you would like to see a doctor at the clinic for a simple treatment, you can use the online booking system to book for a telehealth appointment. However, if you have a complex medical condition we would not recommend to book an appointment online. Please call the clinic directly to explain your condition and book an appointment if possible.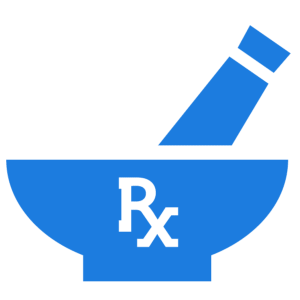 PRESCRIPTIONS: For prescriptions, you can mention the name and fax number of your preferred pharmacy to the doctor or the staff at the front-desk. However, we highly recommend that you fill your prescription at our pharmacy,
, for the following reasons: 1- Free Delivery your medication can be delivered the same-day anywhere in the Lower Mainland (Vancouver, North Shore, Richmond, Burnaby, Delta, and all the way to Surrey) for free. 2- Best Service: Sina Pharmacy has been selected as the top-3 pharmacies in the past 5 years for its excellence in service and customer satisfaction. 3- Better Communications: It would be easier for the pharmacist and the doctor to communicate in case the prescription may need clarifications or adjustments. 4- Insurance Coverage: We work with most insurance companies to receive maximum coverage. 5- Medication Review: Sina offers full consultation on your medications for free. If you have any questions you can call the pharmacy directly and our knowledgeable pharmacists can answer any of your medication-related questions. 6- Open 7-Days a Week with long hours of operations (weekdays 8am-7pm; weekends 10am-6pm) to help patients with their pharmacy needs. 7- Independent Pharmacy: Sina is an independent local pharmacy that appreciates support from the community while doing its best to offer quality service to its patients.


FREQUENTLY ASKED QUESTIONS (FAQ): Please make sure to fully read the FAQ section before making a new appointment. Most of the questions that you may have are answered here.


DR ZANNIER JOINED OUR TEAM: We are exited to announce that Dr Erik Zannier has joined our team since Jan 1, 2020. Dr. Erik Zannier completed his medical degree at the University of Ottawa. He has since moved out west to complete his residency at St. Paul's Hospital and has made Vancouver his new home. He has broad interests and has completed extra training in maternity as well as Gay Men's Health. He can also speak French and has studied Italian abroad. Outside of work, he enjoys photography and taking in the many sights around British Columbia. He looks forward to seeing walk-in patients on Tuesdays & Thursdays during the evening shifts (6pm-10pm).


FLU-SHOTS: Flu-shots are only administered through Sina Pharmacy this year. All patients are required to book an appointment and follow our safety protocols when they attend for their visit. Instructions to book an appointment can be found here.